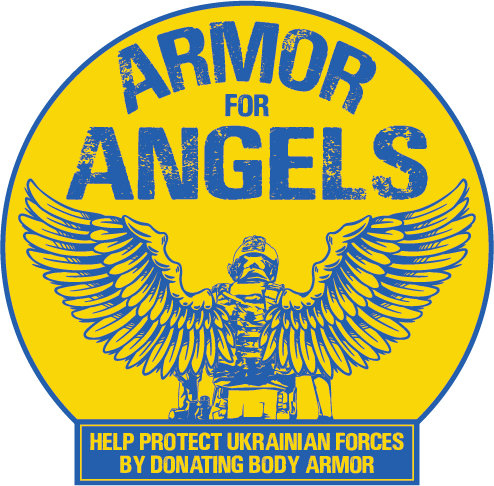 Banding Together with Ukrainian Brothers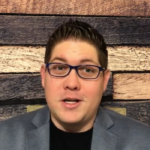 Tim Stocks, CEO
BizGrow Marketing
I never dreamed that a war on the other side of the world would hit so close to home. From 2015 to 2020 I worked for a company called MobiChord. We had the pleasure of operating a large office in Kiev, Ukraine. Between 2018 and 2020 I managed a Ukraine-based team of some of the finest people I have ever met. Never in a million years, did I believe that a short time later I would be fearing for my friend's lives.
I knew I wanted to help, but I didn't know how and it's so hard to trust the many "charity" organizations offering aid. Finally, the perfect opportunity showed itself when Alex (Sasha) Lutsenko, a close friend and current contractor of BizGrow posted something interesting to his Facebook and Instagram accounts.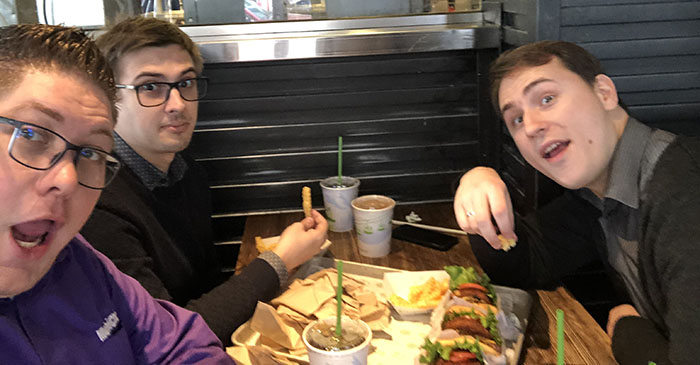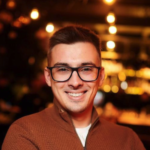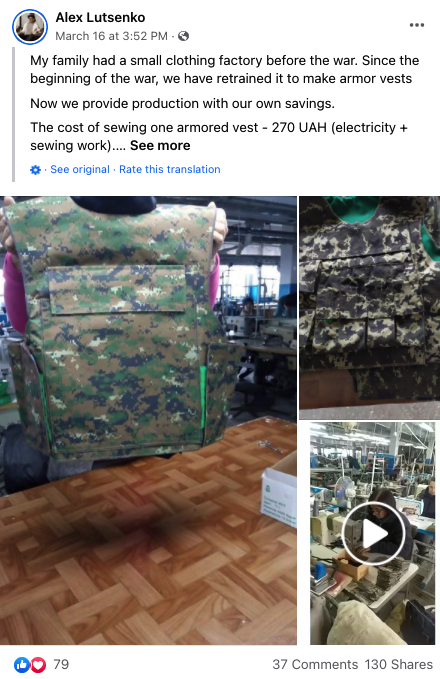 Alex's Family and the Garment Factory
It turns our that Alex's family has owned and operated a garment manufacturing factory for a number of years. With the onset of the war, they made the decision to retool the factory to sew body armor.
They have done this a great personal cost but are also being helped by others. The labor to sew the body armor is largely being donated by employees and volunteers. Alex's family has dug deep in to their pockets to purchase materials and keep the factory running, despite foregoing their regular income.
THEY NEED OUR HELP!
Locally, they are accepting material and armor plating. Unfortunately, the logistics of delivering these goods is extremely difficult due to the ongoing war. They have established a forward-staging warehouse in Poland that can accept donations. If you have contacts in the local area that would be interested in donating, they are accepting the following donations:
Fabric for vests and other clothing (chord, oxford, preferably in pixel or camouflage colors)
Armored plates (tested by the Ministry of Internal Affairs for strength)
Thread, velcro, or other sewing materials
In addition to the armor, they are also donating sleeping bags and thermal underwear. Fabric used in these applications will also be accepted.
Due to safety concerns, we can't divulge the specific location of the factory or the staging warehouse in Poland. If you have interest in donating directly, please contact Alex directly.
How Will Monetary Donations be Used?
The beauty of donating to Armor for Angels is that 100% of all proceeds go directly to producing the good that will be donated to the Ukrainian army. There are no administrative costs being deducted from donations at all. Every donation will be greatly appreciated and this is what your donation will provide.
$40 USD purchases is enough to cover everything except for the protective plating including the fabric, labor, overhead.
*BizGrow is not accepting donations. All donations are contributed directly to the garment factory through PayPal.
Please keep in mind, BizGrow is simply supporting this fundraiser and is not directly involved in the logistics and distribution. We had donated time and resources to help get the word out there. If you do have a question, we would be happy to get you directly in contact with Alex to the best of our abilities.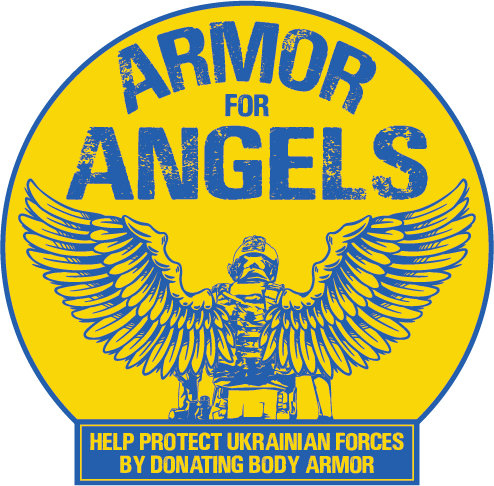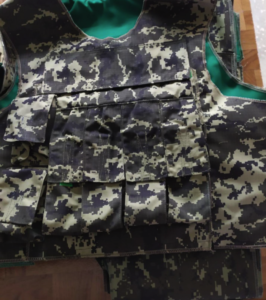 March 18, 2022
Friends, I haven't been in contact for more than a day because of a lot of messages at work.
We made the first payments, and were also asked to make a video straight from the production facility to confirm that we are not fraudsters. Thank you so much for your understanding and expectation. With the funds so far we have started purchasing plates that can be tested.
Part of the money was left in the account because we are communicating with manufactures in Europe about the delivery of fabric that we want to pay for the collected costs. Most of them are over the weekend so we will continue from Monday.
Everything will be Ukraine, continue to work!