Our Story
We would like to formally introduce ourselves! My name is Tim Stocks and I started BizGrow years ago as side hustle consulting small businesses on marketing. I did websites, graphic design, and a few other services. I have always had an entrepreneurial bug and have enjoyed helping people.
I met and married my wife in 2007. She was a smart and beautiful physics teacher that I met at our local church. She was my "sugar mama" while I finished a degree at Utah Valley University and inspired me to elect a degree that didn't include being a high school teacher. This inspiration came the first time I saw one of her paychecks!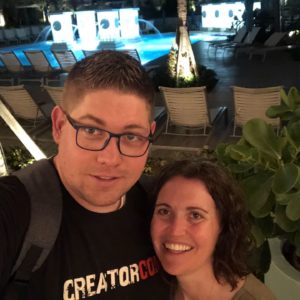 After more than ten years of leading marketing for several larger organizations, I started getting burnt out. This realization came when he took his father on a fishing trip as a retirement present. Tim and the Oregon Fishing Guide got to talking and they partnered together to grow the business. After a year of hard work, the business went from never getting an online lead, to being the most frequently booked fishing guide in Oregon. The gratification that came from helping an individual versus a large company was tremendous. This experience drove the creation of BizGrow.
I partnered up with my wife to start a new business that is built to help the little guy. While I handle the marketing strategy, Carly runs the operations.
Our Mission
At BizGrow, it's our goal to help your company gain meaningful business through low-cost, high-result digital marketing for local business.
What we Offer
BizGrow offers a number of marketing services for local businesses including and not limited to:
Local SEO
WordPress Development
Outsourced Blogging
Reputation Management
Consulting
Printing
Who we Serve
This is what makes BizGrow special! Our ideal client isn't huge corporations that will give us huge contracts. We want to work with the little guys that we help to make a meaningful impact on their lives. Nothing is more rewarding than seeing our customers succeed and helping change lives!