BizGrow Marketing Partner Highilight
Destin Florida Fishing Charters
In this partner highlight, we will be talking about Destin Florida Fishing Charters. It's a website that's actually owned and operated by BizGrow. We started the site about a year ago to generate leads for local fishermen. Our efforts have included building the website, setting up social media and local business listings, and a whole lot of SEO. In one year we have been able to create some serious success in lead generation.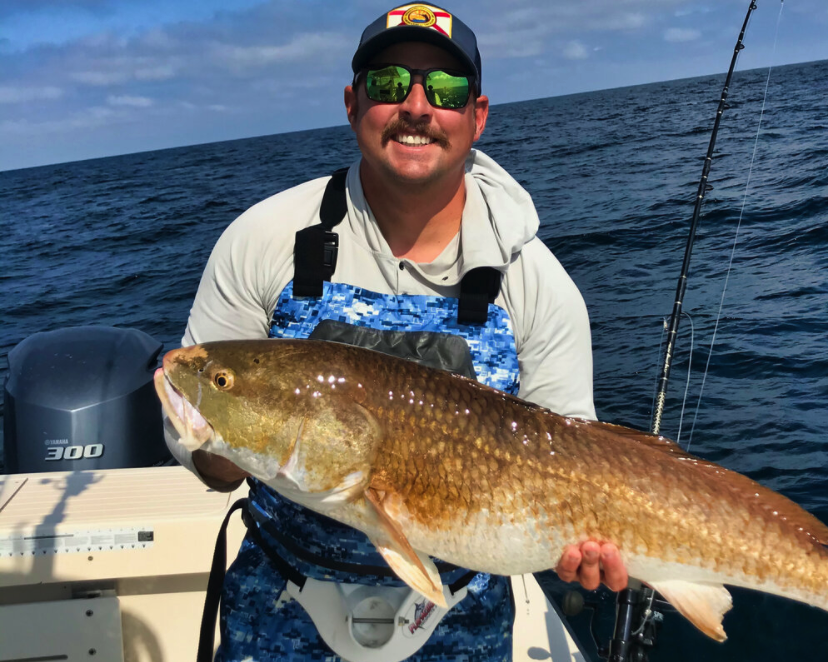 For those of you interesting in fishing, it's likely that you have heard of one of the world's best fishing locations, Destin, Florida. Nestled in the pan handle of Florida and only a short drive to Mobile, Alabama, Destin isn't the first location many people would consider when visiting Florida. After all, who can resist the charms of Disney World or the party life of Miami Beach? For those looking to go fishing in Florida, the absolute best location is Destin. Combine that with some of the most epic white-sang beaches you can find anywhere and it makes for the ideal beach-trip location.
Why Choose Destin for Your Next Fishing Adventure
Destin is the perfect fishing location because there is a large variety of fishing types and fish to catch. For the most part, fishing is separated between inshore fishing charters and offshore fishing charters. In this blog, we will talk about both and which one might be best for you to choose. Rest assured, no matter which you choose you should be able to have a fantastic time and have the angling experience of a lifetime.
Destin Florida Inshore Fishing Charters
Believe it or not, inshore fishing in Destin is more common and popular than offshore fishing. An inshore fishing charter is defined by any charter that takes place in the bays and tributaries that feed into the Gulf of Mexico. Most inshore fishing charters will also take customers our into the Gulf but are restricted by how far out they can go. Depending on the weather conditions and the time of year, they will look for the best water conditions and the best species of fish to target.
There are a few species of fish that Destin is most popular for catching. Probably the most sought after inshore fish are Redfish, Speckled Trout, and Tarpon. For many people, they are bucket list fish, or fish they want to catch before they die. All of these fish are found in similar habitats but they are caught in very different ways. The redfish and speckled trout are both caught in similar ways with the most popular being sight fishing.
Sight fishing may be one of the most exciting and popular ways to fish in Destin. Sight fishing can only be done with a highly experienced Destin fishing guide. The way it's done is with a shallow-bottom boat that is equipped with a platform in the middle. The guide is up high above the water where they can see the fish. In order to sneak up on the fish, the guide uses a long pole to navigate around the water. They will then instruct the anglers on where to cast in order to give them the best chance of catching the fish. What's special about this is that it gives anglers a chance to catch the fish using fly tackle. Catching these large fish on fly equipment is an experience unlike any other. If you aren't experience with fly equipment, it's not a problem as you can also fish using spinning or bait-casting equipment.
Destin Florida Offshore Fishing Charters
Offshore fishing is basically interchangeable with deep sea fishing. Deep-sea fishing is a whole different animal than inshore. We are talking about huge boats with heavy-duty fishing gear, targeting some of the most epic fish in the ocean. Destin offshore fishing charters are often more expensive than inshore and are also longer, with most lasting 10-12 hours. This is because you have to go where the fish are and it often takes longer to get to them. 
How to Find a Great Destin Fishing Guide
This is where Destin Florida Fishing charters comes in. Their specialty is connecting anglers with the best fishing guides Destin has to offer. Simply contact them by going to their website or by giving them a call. Let them know when you are looking at fishing and what species you are interested in targeting and they will "hook" you up with some of the greatest fishing charters Destin, Florida has to offer.